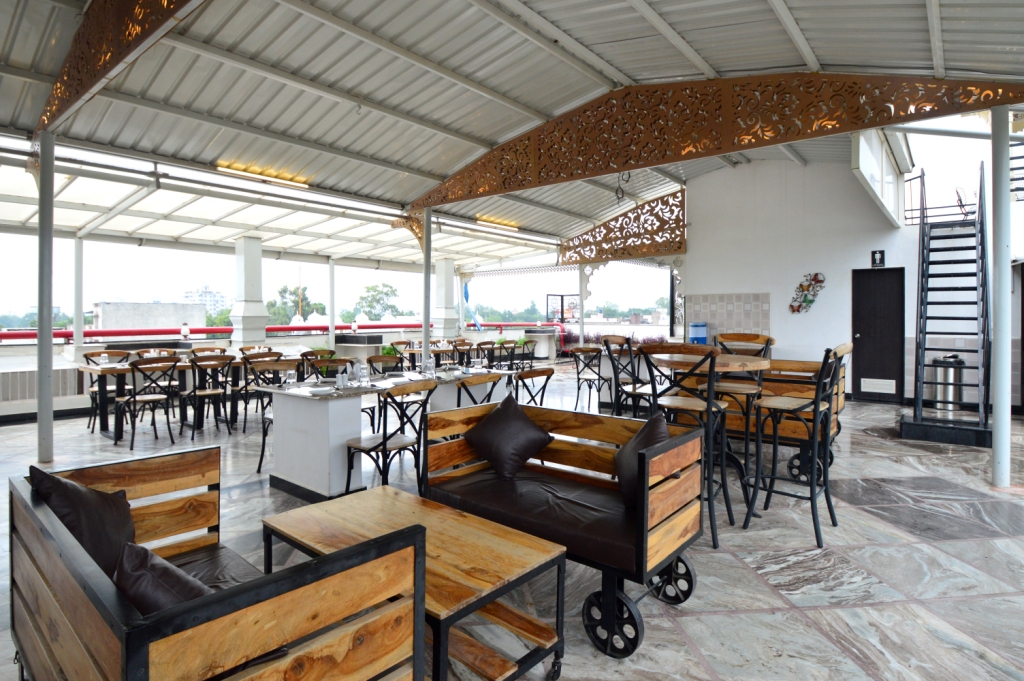 Fine Dinning
Ginger & Spice is one of the fine dining destinations & Restaurant which offers a wide variety of dishes. It is a beautiful fine dining restaurant offer a wide variety of delicious flavours such as multi cuisine (Veg. & Non-Veg.), Traditional Indian & Continental Food .Our restaurant is an All Day Dining Restaurants. Business Lunches & Dinners, Romantic Dates, and Family Get Together as well as a fun night out with friends or family brunches. The elegant setting is perfect for meeting business colleagues or enjoying a meal with family and friends.
Opening hours 7 am–11:30 pm | Daily

Milk n Silk
Milk n Silk (Coffee Lounge) Serving snacks and light meals throughout the day, the Lounge offers relaxed seating for guests. Order a cup of coffee or tea, and accompany your drink with a sweet pastry, a slice of quiche, or a delicate cream puff & others snacks.
Opening hours 11 am–11 pm | Daily

The Red Bottle
The Red Bottle (A Bar Lounge) features a colorful fluorescent lights, and delicious food and drinks. Watch as our expert chefs prepare your flavorful snack or meal in the show kitchen, and then dine alfresco. The drink menu includes a selection of non-alcoholic beverages as well as a range of spirits and liqueurs that can be deftly mixed into eye-catching, palate-pleasing cocktails.

Room Service
Room service you prefer to eat in private, whether you're working around the clock or simply looking to relax with a meal in your room, our 24-hour room service adds convenience to your stay. A menu of snacks and meals is available, as are beverages, spirits.
Opening hours 24 hours | Daily

The Meeting Room
60 minutes (The Meeting Room) Conduct important business meetings and educational seminars with confidence at Yorkshire India thanks to our event venue's state-of-the-art technology, which includes high-quality audiovisual equipment, room climate control, and free Wi-Fi. Our dedicated staff is available to ensure every detail is attended to, from room configurations and catering to printing services and booking hotel rooms and suites for your attendees. Our modern communication equipment will allow you to make presentations that are precise and clear. Our friendly, knowledgeable staff is also available with all the technical support you need.